Challenge Partners
Dallow Primary is part of a network of schools and colleges, Challenge Partners, working collaboratively to build upon and sustain school improvement, in order to get better outcomes for all our pupils.
It is a 'review' and not an OFSTED inspection.
Please see PDF report of our January 2019 Review.
Please see PDF report of our January 2018 Review.
Our Latest Quality Assurance Review 2019
Quality Assurance Review 2018
What are the Quality Assurance (QA) Review's aims and how does it work?
Challenge Partners' quality assurance and assessment is built around the QA Review, a professionally-led peer review focused on teaching and learning.
The review identifies areas for development, bringing key challenges to schools for the coming year and also provides Continuing Professional Development (CPD) for the visiting team members. It is a joint exercise between the review team and the school. All activities include a member of the school working alongside the reviewers. This approach enables honest and open conversations about where the school is and where it is going, to the benefit of all concerned.
The QA Review aims to provide schools with:
An initial audit when joining Challenge Partners
An annual audit as part of a school's self-evaluation cycle
A validation of a school's own self-evaluation
Challenge for the forthcoming year
The identification of areas of excellent practice
Development opportunities for senior staff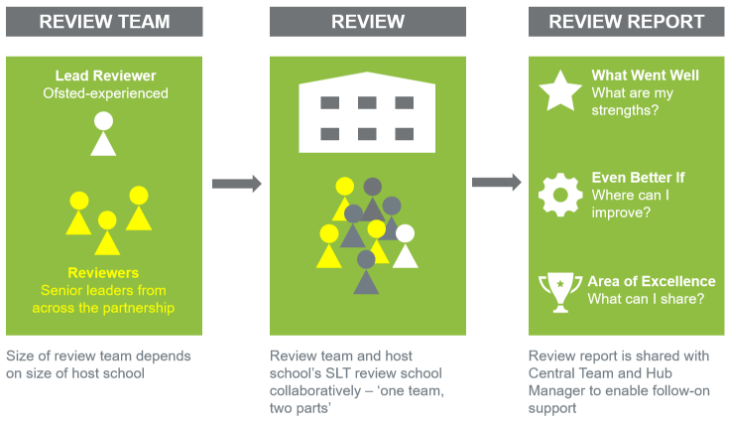 The review report is shared with the Central Team and the relevant Hub Manager to enable follow-on support.